Normally, this time of year I am writing about my favorite season, autumn. That's what I had planned to write about today....but...
The sky was a pure, clear blue, and the leaves were casting brilliant shades of yellows, golds, and
russet reds as far as the eye could see, and the air was crisp...
Normally, all of the things that I love about this
season...
except...
The colors were too brilliant against that persian blue sky..they hurt my eyes, I had a sharp headache
when I tried to look at them.
When I stepped outside into the beautiful fall day I felt a chill that seemed to settle deep into my bones...
After doing my housework, I planned to take some pictures before the last of the trees shed their leaves.
(we've had an early and unusually short peak this year)
Instead, I fell asleep in my recliner with a huge blanket and awoke an hour later to two whining dogs...
Sasha: doing her high-pitched, intake-of-air, type of whimper; and Buddy: with his maw-maw...maw-maw..as he poked me with his muzzle...Sasha laid her head solemnly in my lap. Emma was asleep in her little bed in front of the heater, oblivious to all....The phone rang; Jeff calling to let me know it was time to pick him up from work.

(I had some banking and bill paying to do today, so I had kept the car, forgetting that it was 'Columbus Day' here in the US...All the banks were closed, and the mail did not run)
As I sat up and pushed aside the blanket, I realized I was sick.
I picked Jeff up from work, and came home to start dinner. Jeff said to not worry about it, just go to bed and rest...I thought about it for a minute, but realized I may want to eat something while I can, because I fear I may have the bug that has been going around.
So I cooked, cleaned up, and we ate.
So glad that I had bought some frozen boca veggie burgers, and baked a pumkin pie yesterday. I added a salad composed of garden tomatoes and cucumbers, topped with ranch dressing and shredded cheddar.
And now I am going to bed, as I need to get up early to take Jeff to work tomorrow so that I can run those errands! I do hate the thought of spreading this bug around further, but things need to get done.
Jeff is working 12 hour shifts lately, so he can not get to the bank before closing, or else he would take care of it for me.
(Psalm 31:7) I will be glad and rejoice in Your mercy; for You have looked on my affliction; You have known my soul in troubles;
(2Ch 20:9) If evil comes on us, whether the sword, judgment, or plague, or famine, and we stand before this house and in Your presence (for Your name is in this house) and cry to You in our affliction, then You will hear and help.
I really hate bugs, especially those microscopic ones!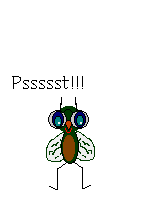 Yes, I do mind!
Good night, friends.